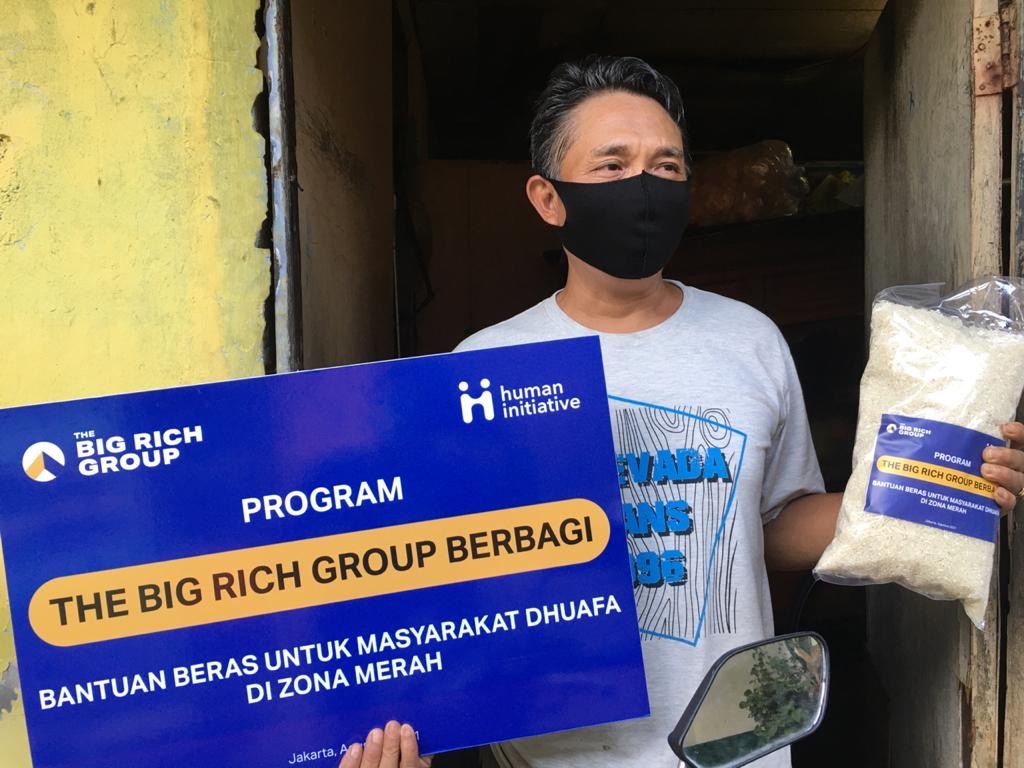 August 4 – 2021
The Big Rich Group has collaborated with Human Initiative to support families in need during the Covid-19 pandemic.
A total of 600KG of rice was donated to 200 households through this collaboration with Human Initiative.
The Group is exploring more ways to give back to the communities we are involved in and hopes to make an impact in improving the livelihoods of people affected by the pandemic in these regions.
This initiative was part of TBRG's Good Neighbour initiative. The Good Neighbour initiative is a frequently evolving activity which taps into our belief in Charity as a part of our Core DNA. Contact us if you are seeking to perform charitable acts for opportunities to collaborate.